Hack, eat, sleep, repeat: Our 2022-11 dev meeting was one big hackathon event where we joint forces to solve problems with the code. It was so intense, we even forgot to taka a photo. (We were some 15 very enthusiastic hackers.) There are a couple important decisions to be communicated:
The next release of solph (v0.5) is in feature freeze. We will just update the documentation and finalise making arguments explicit and release afterwards.
Multi-period optimisation and renaming Transformer to Converter will follow with v0.5.1 with a merge to mainline solph right after v0.5.0. The changed name will have a wrapper so it is not API breaking.
Stephan Günther, Caroline Möller, and Patrik Schönfeldt form the new board of the oemof association.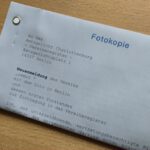 Also, today was an important day for the oemof association. After everything was agreed on by the general assembly on November 10th, 2022, the protocol as well as the statute were notarised and sent to the register of associations. By chance we also received the final documents needed to apply for our non-profit status. So, now we have to wait until things are processed until the association gets it final legal status.